Winter 2019/20
Identity, Layout, Print


Typografi is a bilingual type magazine aiming to highlight and promote type designers from the Nordic countries. It features Or Lemmen as the issue's typeface, alongside projects such as Sweden Sans and The Pyte Foundry.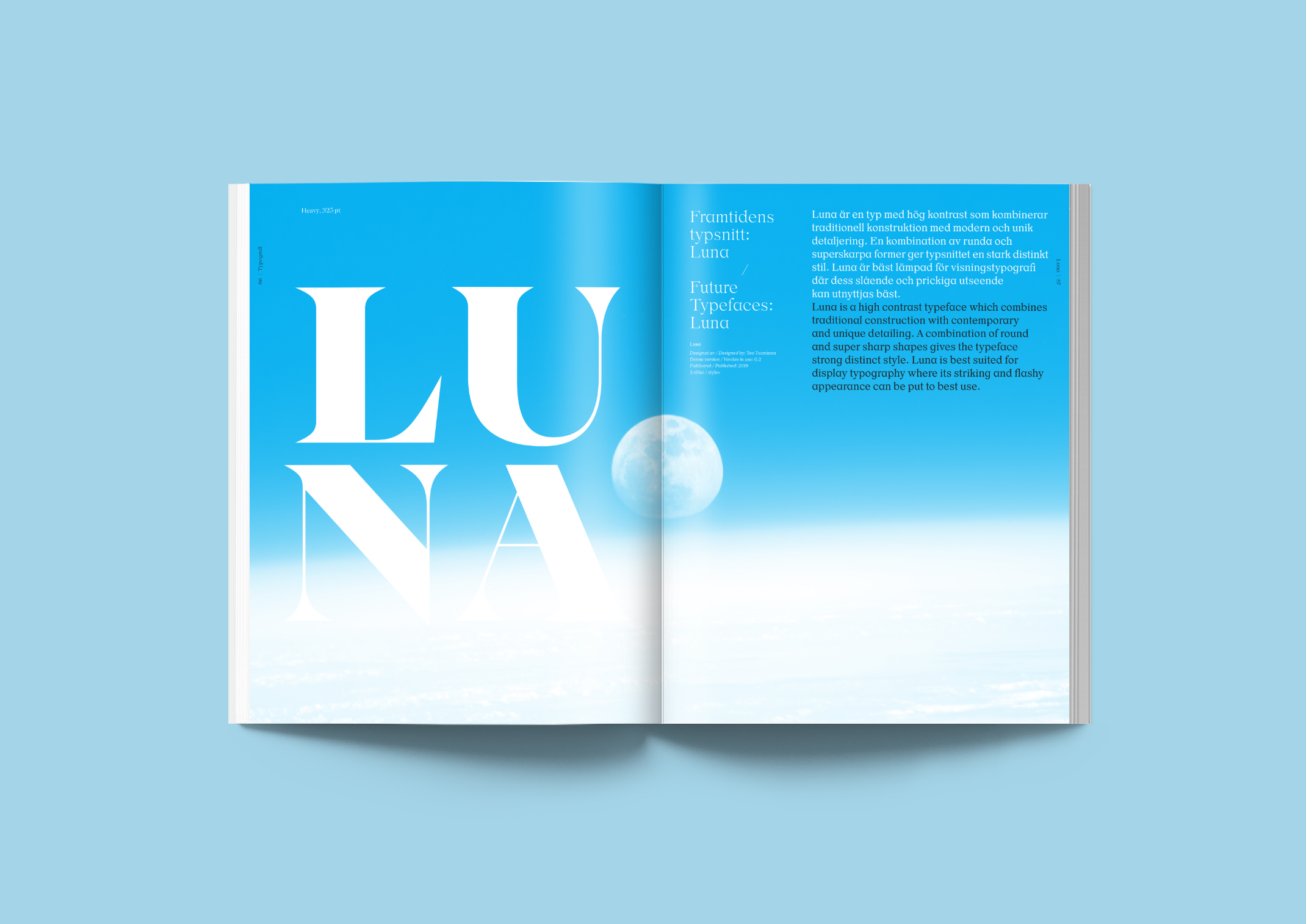 Hiya! Thank you for taking time out of your day to visit my website. I hope you're enjoying what you're seeing.
My name is Bianca Winberg, I'm a
graphic designer
with a passion for
type design
. I was raised in Stockholm, studied in Glasgow and now I'm living and working in London.
If you are interested in working with me, please feel free to contact me through one of the links below.
CONTACT
bianca@winbergs.com
@biancawinberg
EDUCATION

Bachelor of Arts in Communication Design, spec. Graphic Design with Honours
First Class
The Glasgow School of Art
2016—20

Advertising and PR 1
Visual Studies 1
Stockholm University
2015—16

Aesthetic Programme,
specialisation Fine Art
Internationella Engelska Gymnasiet Södermalm
High School
2012—15